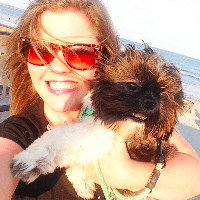 Filed by Missy Baker

|

Jan 06, 2016 @ 10:44pm
Actor and awesome name-haver Vin Diesel won two People's Choice Awards tonight for the latest Fast and the Furious movie, Furious 7. In his acceptance speech, Diesel paid tribute to his costar and friend, the late Paul Walker. Walker passed away in a high-speed car wreck before the movie finished filming in 2013. Diesel got emotional and even belted out part of "See You Again" in a touching tribute to his friend, until another song played from above in an effort to awkwardly force him off the stage. With muscles like that, he's probably not used to being forced to do things. Here's a short clip, with the full speech video below.