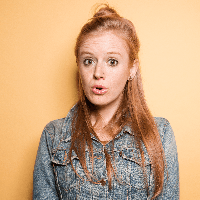 Filed by may wilkerson

|

Feb 14, 2017 @ 9:00pm
Historically, J.K. Rowling and Piers Morgan don't get along. This makes sense, as the Harry Potter author is known for not taking bullshit and the British TV host is known for spewing it 24/7. The two got into it on Twitter today and JK Rowling, reigning champion of Twitter battles, destroyed him. But she wasn't on her own—she had some help from Piers himself.
Here's what happened: Last week, Morgan defended Donald Trump on Real Time with Bill Maher and comedian Jim Jeffreys told him to "fuck off" on live TV.
JK Rowling had been waiting her whole life for this. She tweeted ecstatically:
Piers Morgan then shot back:
"This is why I've never read a single word of Harry Potter," he wrote.
And Rowling had the best reply, because beefing on Twitter is her bread-and-butter:
Because you had a premonition that one day the author would roar with laughter at seeing you called out for your bullshit on live TV? https://t.co/8rkKSqJTnG

— J.K. Rowling (@jk_rowling) February 11, 2017
The two had a brief, heated and yet very nerdy back-and-forth:
So @jk_rowling loudly backed Ed Miliband, Remain & Hillary.
Takes some wizardry to be so wrong so often. 😂

— Piers Morgan (@piersmorgan) February 11, 2017
.@piersmorgan If only you'd read Harry Potter, you'd know the downside of sucking up to the biggest bully in school is getting burned alive.

— J.K. Rowling (@jk_rowling) February 11, 2017
And she reminded him that she once beat him in the British Book Awards:
Okay, dorks.
But then, the best thing in the long, colorful history of JK Rowling Twitter beefs happened. Rowling tweeted out this glowing review of herself:
"Just been sent this!" she wrote. "Could the writer let me know who he is? I'd love to thank him!"
Morgan the pounced and made fun of her for "bragging," tweeting this:
"Priceless #humblebrag BS," he wrote. "Nobody plays the celebrity game more abusively or ruthlessly than you, Ms 'Intensely Private Billionare.'"
But Piers had made two grave mistakes: 1) He tried to win an argument with JK Rowling on Twitter. And 2) he forgot that he wrote that article about her.
Buzzfeed reporter Jamie Ross happened to be watching the whole thing from the sidelines, presumably with a giant foam finger:
"This is the best day of my life," he wrote. Piers Morgan might disagree.
The TV personality couldn't let it go. He continued tweeting about their feud, even tweeting out stats that suggest the British people "overwhelmingly prefer" JK Rowling to himself:
It's like this guy doesn't know how to admit defeat.
Dude, you lost.