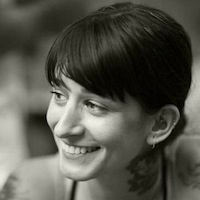 Filed by Jessie Dean Altman

|

Mar 09, 2016 @ 9:49am
By now, everyone in the world knows about the full-frontal nude selfie Kim Kardashian posted on Instagram and Twitter on Monday, even people living under rocks without the Internet. It's just that powerful. Singer Pink is the latest to weigh in on whether or not it's okay for a sexy woman to post a picture of herself being sexy. Although Pink doesn't reference Kardashian directly, it's not too hard to infer who and what she's talking about in her March 8 tweet.