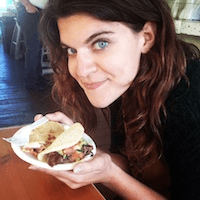 Filed by Kelsey Solywoda

|

Oct 31, 2016 @ 9:45am
It seems that most-eligible-bachelor-in-Britain-and-possibly-the-world, Prince Harry, has been secretly dating American actress and humanitarian Meghan Markle, AKA Rachel Zane from Suits. At least, their relationship was a secret.
An inside source (who is apparently a huge blabber mouth) told the Daily Express that Harry is "besotted" with Meghan. Apparently she cooks for him, they both like doing yoga, and Markle has even stayed with Harry at Kensington Palace and met his brother and sister-in-law.
"William and Kate really liked her and she fitted in straight away," the source said.
The source also noted that Harry has been "desperate to keep the relationship quiet" because "he knows things will change when their romance is public knowledge."
Hopefully Harry has now learned that this inside source also happens to be the friend you shouldn't tell anything you want to keep quiet.
But even if their secret is ruined, it does appear that at least the couple is happy. The source told the Express that even though Harry and Meghan haven't been dating for long, "they love seeing each other and there is a definite chemistry between them."
"At the moment they are just taking it a step at a time and seeing how things develop. [Harry's] in a very relaxed period of his life and Meghan has come along at the right time."
If things keep going the way they are, Markle might just end up wanting to marry Harry. (The real one, not the fake reality show one.)