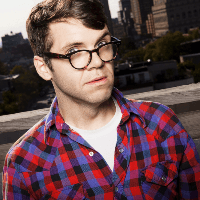 Filed by H. Alan Scott

|

Sep 16, 2016 @ 10:32am
Prince William helped a fallen elderly gentleman at an event and everyone collectively was like, Yeah, basically Prince Charming.
https://www.youtube.com/watch?v=7xLiQQFbq7k
Prince William and Princess Kate, the most famous millennial couple in the world, were attending an event at the Stewards Academy to highlight how teachers and parents can support kids through difficult times in school.
While greeting guests at the event, Jonathan Douglas-Hughes, Vice Lord Lieutenant of Essex (the Queen's representative in Essex), accidentally fell over while greeting the prince and princess.