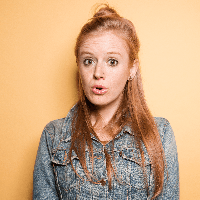 Filed by may wilkerson

|

Mar 15, 2017 @ 1:40pm
Everyone loves a dad busting dad moves on the dance floor. Especially when that dad could be the future King of England. So people are going bloody bonkers over this TMZ video of Prince William raising the roof at a Swiss nightclub like any "cool dad" enjoying a night out on the town.
Honestly, you have to check out these moves:
Though the British press has come down pretty hard on William for slacking on his royal duties, Twitter thinks we need to let a dad live.
If Prince William wants to put five on it, then bloody let him 🖐🏻

— Nimmm (@nimmynog) March 15, 2017
Everyone needs to relax and give Prince William a break... the geezer had a few beers on holiday and threw some dad dance moves #legend

— Jack Hiscock (@JackHiscock) March 15, 2017
Why are people actually getting their backs up about Prince William going on a skiing holiday & getting drunk. He is not in power, chill.

— Foulkesy (@daniel_foulkes) March 15, 2017
Besides, it's not like he was pulling any funny business. According to TMZ, Prince William, who took the night out while on a ski trip in Switzerland with friends, kept it respectful and danced entirely on his own. Actually, what they wrote was:
Wills raised the roof like he was straight outta Buckingham, or just the '90s, during a ski trip to Verbier, Switzerland with some buddies. Kate can rest easy, her Prince was thot-free while starting a personal dance revolution ... around 10:30 p.m.
"Did you talk to any thots at the club, Will?" the Duchess of Cambridge probably asked her husband when he got home. "No, my dearest Kate, I was thot-free!" he responded. And the royal family all lived happily ever after.