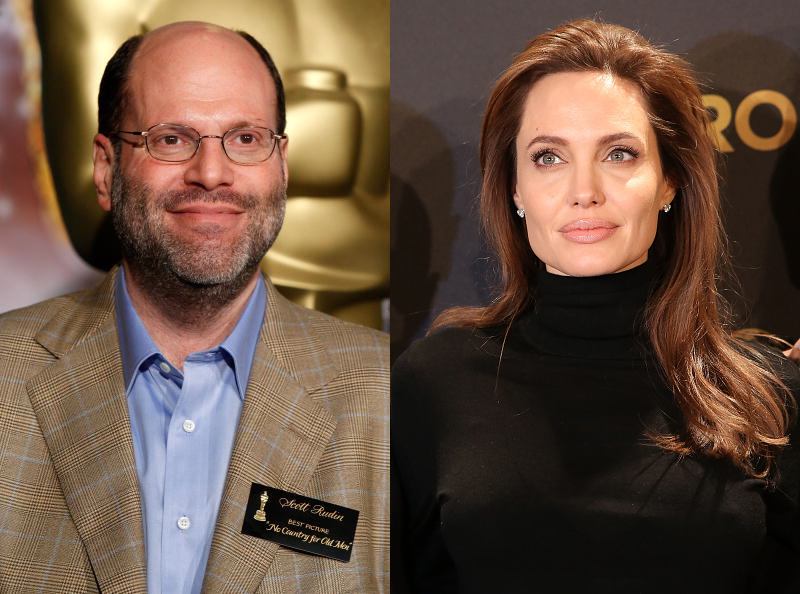 Nominees for Best Hollywood Fight. (via Getty)
The Sony hacking scandal has quickly become more compelling than any movie the company has ever made. They've already been embarrassed by leaked emails of executives trashing Adam Sandler movies, as well as documents containing many celebrities home addresses, phone numbers, as well as a list of aliases stars use to travel undetected. Now, the scandal has real A-list star power, because Angelina Jolie is officially attached!
Leaked emails between Sony Pictures co-chairman Amy Pascal and producer Scott Rudin reveal that Rudin is hot-headed and possibly nuts. He's also not a fan of Jolie, the "spoiled brat" who he believes is responsible for Sony losing Aaron Sorkin's much-publicized Steve Jobs movie to rival Universal Pictures.