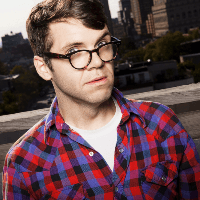 Filed by H. Alan Scott

|

Aug 29, 2016 @ 7:13pm
As you know, the great Gene Wilder died today, August 29, 2016. Looking at his body of work, it's clear he's one of the greats, but we've lost a lot of greats this year. If you take a deeper dive, however, you'll see that Wilder was one of the most important artists of the 20th Century. He influenced the tone of film comedies for years to come, and along with Mel Brooks, made lowbrow comedy a highbrow art form. While Charlie Chaplin earned Oscar nominations in the 1940s, comedic actors, writers and directors rarely got nods again until Wilder came along. Actors like Johnny Depp, Robert Downey, Jr., and Melissa McCarthy are able to do what they do and get Oscar nominations for it, because Wilder showed them how.