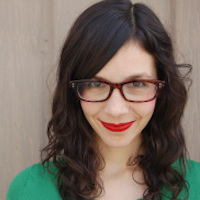 Filed by Meg Favreau

|

Feb 15, 2016 @ 7:50pm
The woman who most fits the name "Rebel Wilson," Rebel Wilson, presented at the BAFTA awards on Sunday night. (They're sort of like the British Oscars, for those of you who don't love British film or acronyms enough to know.) And while many people walked away from the ceremony as winners (or as losers who quit Twitter), Wilson stole the show with her hilarious, stilted speech. And hey, she needed to pull off good awards-show joke after her weird police strippers brutality bit at the 2015 VMAs.