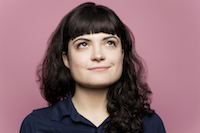 Filed by Jaime Lutz

|

Jan 04, 2016 @ 1:30pm
Holy effing New Year, Batman, Ricky Martin posted a photo of himself wearing naught but a Speedo, and it is insane (is this what he meant by "La Vida Loca?" Why not). He is 44 years old and a dad to twins. He also has abs in places you've never seen a human being have abs. He bangs...out a lot of crunches in the gym.
The photo was evidently taken while Martin was on vacation to his native Puerto Rico with his sons Matteo and Valentino (both born via a surrogate mother in 2008).