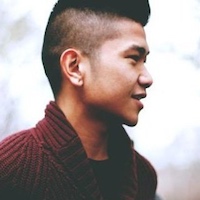 Filed by Keith Estiler

|

Mar 07, 2016 @ 9:48am
On Sunday, Rob Kardashian posted an Instagram photo of him and Blac Chyna with a caption claiming they "are not broken up." The black sheep of the Kardashian clan apparently thinks a weirdly close-up photo can save his relationship, despite the fact that his sisters allegedly can't stand Chyna.
https://www.instagram.com/p/BCo0wfLpWfL/
The full caption reads:
Chy (Blac Chyna) and I are not broken up. We just feel like it would be a lot healthier for our relationship if we kept a lot more to ourselves. It's impossible to have a positive relationship with so much negativity from the media and outsiders and we would appreciate it if everyone respects that.