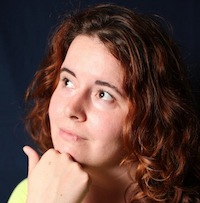 Filed by Aimee Lutkin

|

Jan 26, 2016 @ 11:02am
To start, some background: Kylie Jenner's boyfriend Tyga has an ex named Blac Chyna. Blac Chyna is mostly famous for being Tyga's ex and looking like Nicki Minaj, but that's enough to earn her almost 5 million followers on Instagram. She runs in the same circle as the Kardashians, and it now looks like she's dating one: Rob Kardashian.
https://www.instagram.com/p/-mIrlBRvl7/?taken-by=blacchyna
That's a problem. Besides the fact that it's vaguely incestuous for Tyga's ex to date his current girlfriend's brother, Blac Chyna and the Kardashians have some old rotting beef between them. Tyga and Blac Chyna have a 3-year-old, and almost a year ago Blac Chyna's best friend Amber Rose talked some serious trash about Tyga leaving his family to be with Jenner. Amber Rose also took to Instagram and Twitter to criticize the Kardashians very openly: