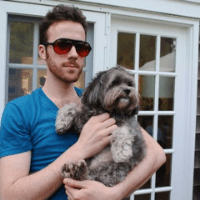 Filed by Miles Klee

|

Dec 31, 2016 @ 3:52pm
This wasn't how Ronda Rousey envisioned her UFC comeback.
In her first fight since her first career defeat at the hands of Holly Holm in December 2015, Rousey went up against Brazilian fighter and defending bantamweight champion Amanda Nunes on Friday night in Las Vegas for one of the main events in UFC 207. Although Rousey wasn't knocked out by Nunes' unanswered flurry of brutal right punches, referee Herb Dean called an end to the fight just 48 seconds in, marking the swiftest victory of Nunes' career.
https://www.youtube.com/watch?v=Vso2ZPGtuT0
In a bizarre additional humiliation, Rousey's new commercial for Pantene shampoo was playing in the T-Mobile Arena as Nunes celebrated. The coincidence spoke somewhat to Rousey's celebrity status as compared to her competitors, which had been a source of annoyance for Nunes, as "Rousey refused to participate in required media events leading up to the event."
But, not content to remain the reigning champ and claim some fame for herself, 28-year-old Nunes continued to trash-talk Rousey in a post-match interview, criticizing her opponent's coach and saying she assumed the former champ would now retire. "I'm the best on the planet," Nunes said. "She's going to go do movies. Forget about her. She has a lot of money already."
Rousey herself skipped the post-match press conference.
I'm told Rousey didn't suffer a serious injury in the fight. More hurt emotionally than physically, is how she was currently described.

— Ariel Helwani (@arielhelwani) December 31, 2016
Nunes even went so far as to tweet a Photoshop of herself pushing a stroller that contained a crying Rousey, which some thought less than gracious.
@Amanda_Leoa u call urself a champion talk about poor sportsmanship kids looks up to you and you act like this after winning

— Norman chicoine (@chicoine_norman) December 31, 2016
@Amanda_Leoa Ehh Lost respect for your shitty attitude in the interview. Truth is no one wants to see you fight again. Ronda made you famous

— WrestleCollageMaker (@WWECollageMaker) December 31, 2016
But it seems like the haters can't get to the fighter known as the "Lioness," who got to celebrate New Year's a bit earlier than the rest of us.
Just more proof that Twitter can be almost as brutal as the Octagon.