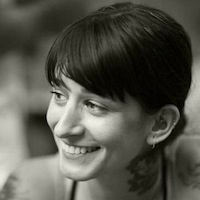 Filed by Jessie Dean Altman

|

Apr 15, 2016 @ 2:25pm
According to US Weekly, Eva Mendes and her partner Ryan Gosling are expecting their second child. Neither of them has confirmed this rumor, but "multiple sources" have reported it, so it's got to be true. The tip-off was that Mendes covered her stomach while doing a photoshoot in Los Angeles in February.
Well. This is just rude. First of all, they haven't even publicly debuted their 19-month-old daughter Esmeralda yet, AND they won't reveal information about their new baby? Come ON, you two. You think your babies are better than everyone else's? Secondly, this just means that Gosling is really, totally, very serious about Mendes. Four years and one kid could means they've definitely had sex, but it could still be just a (really, really long) fling. But two kids and it starts to veer into real commitment territory.