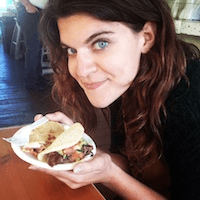 Filed by Kelsey Solywoda

|

Nov 14, 2016 @ 4:10pm
We all know that Blake Lively and Ryan Reynolds are an adorable celebrity power couple that makes everyone around them believe in love. (Taylor Swift cried looking at their Instagrams, for crying out loud.) I mean, come on, just look at these two.
Now Ryan Reynolds has revealed the exact moment that he fell in love with Blake Lively. In a recent interview with GQ, Reynolds described the night he realized he'd found "the one." He said he fell in love with Blake while they were on a date at a restaurant.
No, we were hanging out at this little restaurant in Tribeca that's open really late, and this song came on and I was just like, "Want to dance?" No one was in there, so it was just totally empty. And it was just one of those moments where halfway through the dance, it was like, "Oh, I think I just crossed a line."
He wouldn't say what song it was.
Needless to say, their date went pretty well. After that, Reynolds walked Lively home. "And, uh, you know, I don't really need to go into what happened after that."
Alright, you two crazy kids. Keep on being adorable.