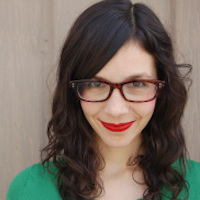 Filed by Meg Favreau

|

Feb 08, 2016 @ 8:06pm
Every day, all across the country, parents film their children post-dental-surgery hoping that they can achieve the Internet's version of 15 minutes of fame: becoming the next "David After Dentist." When Rita Miller Boyle filmed her daughter Mariah after she got her wisdom teeth out, though, all Rita got was Mariah crying about how she thought she missed the Deadpool premiere.
Mariah Boyle after getting her wisdom teeth out. #ryanreynolds #deadpool

Posted by Rita MillerBoyle on Wednesday, February 3, 2016
Rita posted the video on Deadpool star Ryan Reynolds's Facebook page, and instead of the post getting ignored with all of the other ardent fan missives he must receive every day, Reynolds actually responded with a sympathy photo—and an offer for Mariah to come to the film's premiere.