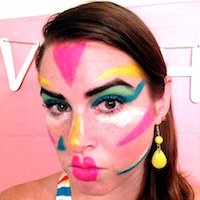 Filed by Ashley Bez

|

Aug 03, 2015 @ 11:39am
Her photoshoot in Allure magazine is sort of blowing my mind.

"Here's a tip: drink from the Fountain of Youth." (via Getty)
Salma Hayek is 48 years old, but the images published in the August issue of Allure lead me to believe she must have graduated from Hogwarts. Or she has the best genetic makeup of any human on the planet and is immune to the passage of time. Either way, the photos are beautiful and you should check them out. Here's a teaser from Allure.