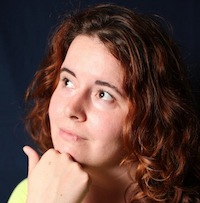 Filed by Aimee Lutkin

|

Jan 08, 2016 @ 1:35pm
Salma Hayek is an incredibly beautiful woman who managed through most of her life to have a really tiny waist and also famously large boobs. That still seems to be true, but not to Salam Hayek's critical eyes. On Thursday, she posted a #tbt of herself in a bikini before she had kids, writing:
This was my waist before pregnancy. Now it's not the same but my life is so much better. Esta era mi cintura antes de embarazarme pero ahora mi vida es mucho mejor.
Here's what she looked like before: