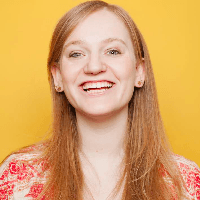 Filed by Orli Matlow

|

Oct 30, 2015 @ 8:34am
Comedian Mike O'Brien wrote sketches for six years on SNL, spent one year being in them, and is releasing a new sketch comedy album, out today. Featuring friends of SNL, and written by O'Brien, the album Tasty Radio is reviving sketch comedy as an experience exclusively for your earholes and feelings, something that you can listen to while doing other things. In a sketch for Tasty Radio, O'Brien and Jorma Taccone stumble upon actress Scarlett Johansson (the voice of Samantha from Her) and ask her to enlighten them with readings of bible verses in her own special way.