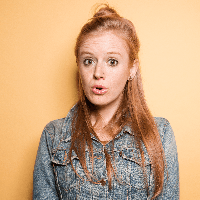 Filed by may wilkerson

|

Sep 09, 2016 @ 12:10pm
Sean Lennon is mad as hell about your anti-Kardashian bigotry and he's not going to take it anymore! After the musician (and son of John Lennon) and his mom, Yoko Ono, attended a Kanye West show at Madison Square Garden earlier this week, he posted a pic on Facebook of Ono with Kim Kardashian:
Backstage at the Saint Pablo Tour this just happened... #surreallife #saintpablotour #kimye #lifeofpablo @yokoonoofficial @kimkardashian

Posted by Sean Lennon on Tuesday, September 6, 2016
The post received over 400 comments, many of them questioning why royalty like Yoko Ono and Sean Lennon, son of JOHN LENNON, would be in the same photo as a reality star who became famous from a sex tape. Or, as stated more subtly by one commenter: "And the Kardashians are mentioned in the same sentence as the Lennons, why?"