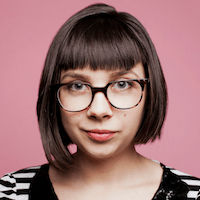 Filed by April Lavalle

|

Jun 23, 2016 @ 10:36am
Selena Gomez is a huge star, but might have met her match in 6-year-old Audrey Nethery, who is definitely a star in her own right. Audrey won the heart of the internet with her Zumba videos, pop-covers, and optimistic attitude despite being diagnosed with an extremely rare bone marrow disease called Diamond-Blackfan anemia.
Although Audrey often talks about how pop-stars inspire her, it is safe to say that she probably inspires those pop-stars right back. She got to meet Selena Gomez after a recent concert, and was not shy about showing off her moves in front of the singer. Honestly, Selena couldn't keep up.