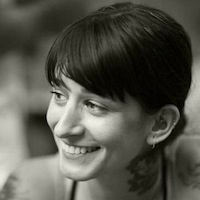 Filed by Jessie Dean Altman

|

Jun 21, 2016 @ 8:31am
Well, here's something not good. According to TMZ, Selma Blair suffered some sort of alcohol and medication-induced freakout on a plane from Mexico on Monday, alleging saying mid-flight, "He burns my private parts. He won't let me eat or drink. He beats me. He's going to kill me." She was taken to the hospital on a stretcher when it landed in LAX.
Blair (who portrayed Kris Kardashian in 2016's American Crime Story: The People v. O.J. Simpson) was allegedly on the plane with her four-year-old son when a witness claims they saw her mix something in with her red wine. Then she started crying and said the above disturbing things (no, nothing about there being a man on the wing of the plane).