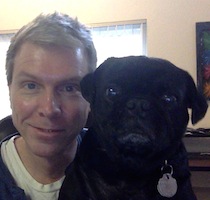 Filed by Jonathan Corbett

|

Dec 17, 2014 @ 5:53pm

Dealing with loss on The Talk.
Losing a tooth on television would be a traumatic experience for most people. Especially if it was a real one, which would likely mean you were either a toddler, or an adult who'd been hit in the face. Tough to shrug off in either case. Sharon Osbourne didn't have to deal with losing a real tooth on TV, but during Tuesday's taping of The Talk, one of her fake ones did come loose.
Instead of freaking out about it or running off the set, she handled it like a champ. More specifically, a boxing champ who routinely loses teeth in front of large crowds.
She seemed more upset about the financial loss than with the loss of a tooth in front of television cameras. "It's on one of those … implants. And I spent a bloody fortune on these fucking teeth and they're falling out!"
Her co-hosts seemed more frazzled by it than she was. Living with Ozzy Osbourne for over thirty years has no doubt prepared her pretty well for dealing with crazy mishaps and failing body parts.
If nothing else, the incident finally has people talking about The Talk.