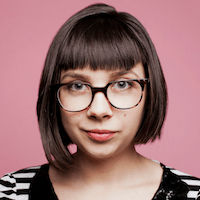 Filed by April Lavalle

|

Nov 17, 2016 @ 7:58am
Shelley Duvall, most famous for portraying Wendy Torrance in The Shining and Olive Oyl in Popeye, has been out of the public eye for years now. On Friday, The Dr. Phil Show will air footage of Duvall sitting down with the TV personality to discuss her mental health, and she sadly seems very, very unwell.
Duvall's mental health issues are not at all funny, and it is doubtful that an interview with Dr. Phil will do anything besides turn her struggle into a spectacle. Additionally, Dr. Phil is about as effective of a doctor as Tony the Tiger, and it is likely that he met with Duvall to bolster ratings—not because he wanted to help her. At best, we can hope that the publicity will garner the attention of actual mental health experts who can guide her on a path to wellness.