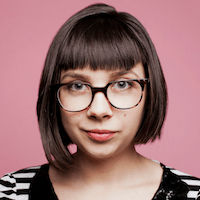 Filed by April Lavalle

|

Jan 26, 2017 @ 8:00am
Actor Shia LaBeouf was arrested outside the Museum of the Moving Image in Queens, New York, on Wednesday evening for allegedly attacking a man at his marathon anti-Trump protest.
According to Us Weekly, LaBeouf grabbed a 25-year-old man's scarf, scratching his face in the process, after the man tried to interfere with the peaceful demonstration. LaBeouf was charged with misdemeanor assault and has already been released, though he will have to appear in court at a later date. The victim denied medical attention at the scene.
Fellow protesters told TMZ that the man who interfered with the peaceful protest instigated the fight. "Shia took a hit for us. There were all these Nazis here, he came out and tried to protect us," said one witness. TMZ also obtained the video from the live stream of LaBeouf being handcuffed by police officers, although protesters did partially block the camera as he was arrested.
Shia LaBeouf's has been live streaming the "He Will Not Divide Us" protest since Trump's inauguration and plans on keeping it going 24/7 until Donald Trump leaves office. You can check it out here.