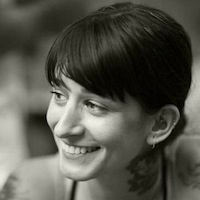 Filed by Jessie Dean Altman

|

Feb 10, 2017 @ 10:31am
Actor Shia LaBeouf had planned on keeping his #HeWillNotDivideUs protest/art installation going for the full four years of Donald Trump's presidency. Unfortunately, the Museum of the Moving Image in New York where the protest was taking place decided to shut off the 24/7 web camera that was broadcasting Shia LaBeouf's protest. Too bad, Shia—almost made it!
Shia LaBeouf started the protest on Inauguration Day. The decision to turn off the camera came after the museum called the spot a "flashpoint for violence," according to TMZ. LaBeouf himself was arrested on January 25 after he got into a physical fight with a Trump supporter who showed up to protest his protest.
So, as far as we know, Shia Labeouf may still be protesting/arting, it's just not being broadcast. If you go to LaBeouf's website, this is what you'll see.