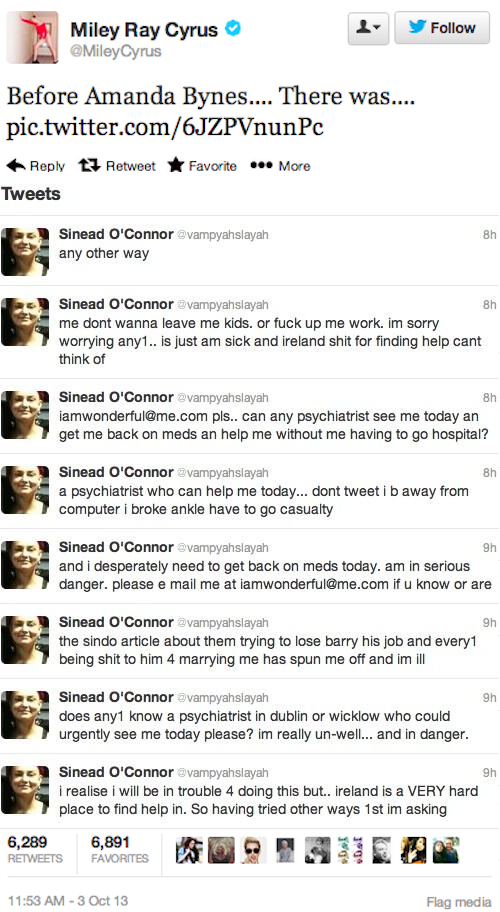 We don't joke about Amanda Bynes...now that we collectively put her in the hospital.
Also, those are the tweets of a sick person begging for help. Ha? Ha? Ha? Ha?
Sinead O'Connor reached out to Miley Cyrus yesterday with some surprisingly kind words of advice (since the Irish singer isn't exactly known for having a soft spot). We have a full piece explaining everything that happened with Sinead's letter yesterday, but here's my short, paraphrased summary: "You are being handled by people who care nothing about you and want to keep you crazy and outrageous because it makes them money. That is, until your looks fade and/or you become uncontrollable. Then they'll kick you to the metaphorical, but also quite possibly real, curb."