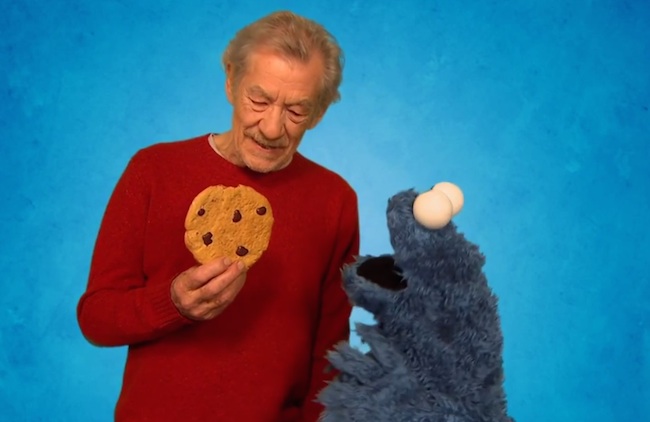 One of the greatest actors of all time, along with Sir Ian McKellen.
It's the home stretch of the holiday season. A time when most American gain about five pounds, and the rest of us are too ashamed to even get on the scale. That could be why the folks at Sesame Street decided to make this video about resisting temptation featuring Sir Ian McKellen and Cookie Monster. Because, who better to teach a lesson about avoiding desserts than a guy in his seventies who can still rock a slim-fit sweater? After trying and failing to make his point using a ring, Sir Ian produces one of those giant chocolate chip cookies that are tough for anyone to resist, but especially when your name is "Cookie."
If you've already given up resisting because your holiday binging began three weeks before Thanksgiving, maybe you have kids, or nieces and nephews who could benefit from the video. It may be too late for a lot of us, but there may still be time to save the children.