Vlogger and blogger Indy Blue Severe was Paris Hilton for Halloween, and got a lot of sh*t from people on the internet who apparently disapproved.
Indy, who has over 67,000 followers on Twitter, put together the costume with an impressive attention to detail, including the stellar choker and the hairclips.
It's an iconic dress that Hilton herself couldn't help repeating.
On Snapchat, Indy said that she was getting hateful comments from people "clearly trying to bring me down, and question things like my faith, the kid of person I am, etc." with regards to her choice of outfit.
But Indy took Kevin G's advice, and didn't let the haters stop her from doing her thang.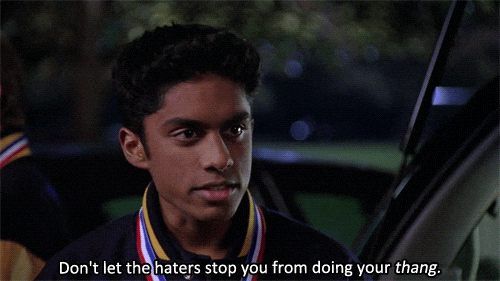 At the end of the day, your opinion of yourself is the only one that matters, and then maybe some encouragement from your inspiration, because holy sh*t, Paris Hilton herself commented on Indy's costume.
Hilton chimed in with her catchphrase.
They're officially BFFs.
That's hot of Hilton to chime in with "that's hot."