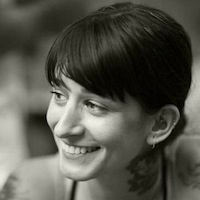 Filed by Jessie Dean Altman

|

Jul 28, 2016 @ 8:25am
Nicole Polizzi a.k.a Snooki from MTV's The Jersey Shore just put out a video for her song called "Yung Mommy" (she's 28, so okay). It's exactly what you'd expect—sort of silly, sort of cute, definitely self-aware. To clarify, it's awful, but in a not-too-offensive way, and entertaining, and short (1:42), much like Snooki herself.
She advises not taking it "too seriously" in the description, so I guess anyone looking to nominate her for an MTV VMA should back off, as hard as that may be, because girl's not looking for that kind of attention, okay? She's just having fun, while rhyming "complaining" with "dangerous" and "daughter" with "Giovanna."