Photoshop us, I double Dogg dare you. (via Snoop Dogg)
So, Seth Rogen stopped by the set of Snoop Dogg (Lion)'s famous YouTube series, GGN Hood News, and the two quickly sparked up a high-minded joint panel discussion. As fascinating as whatever they talked about must have been (and as beautiful as the cross joint that they created was), what really interested people was not the green in front, but the green screen behind them. You don't have to be stoned to see that the possibilities are endless (but it helps), and the fine folks on reddit's r/PhotoshopBattles certainly didn't miss it. Let's see who stopped by this star-studded smoke session: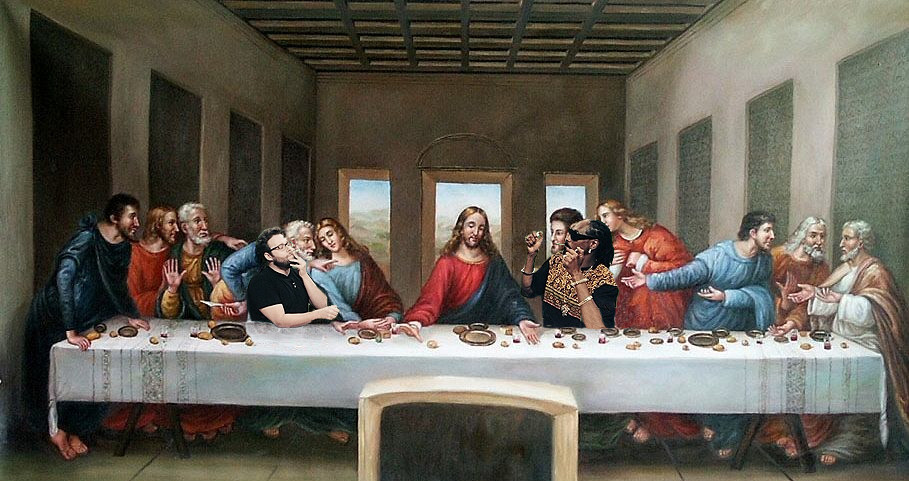 Jesus loved these guys because they never bugged him to make more wine. 
(via redditor Fruitality)
This explains why the new Pacific trade deal has 2,000 pages on Troll dolls. 
(via redditor jpg2000)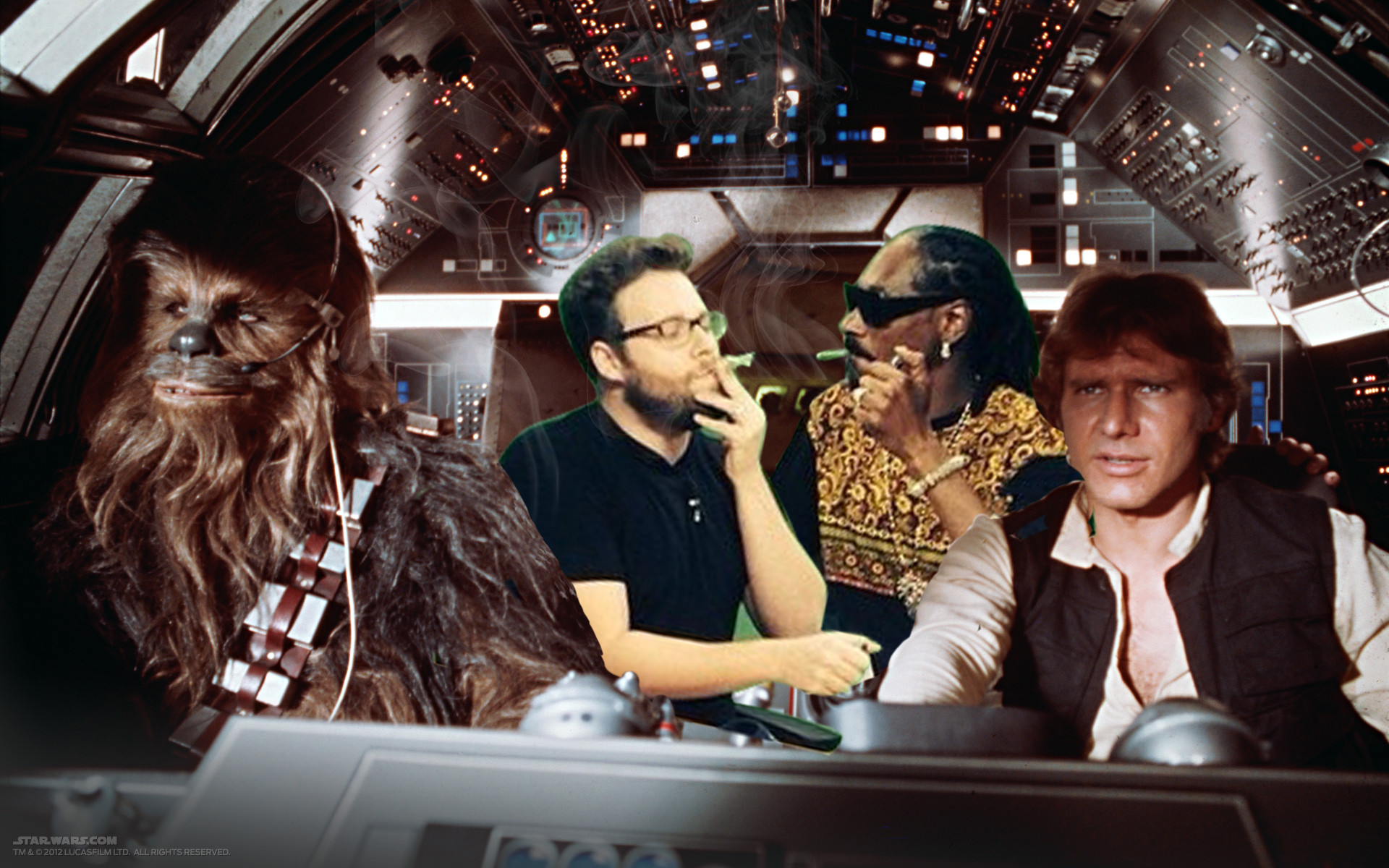 Wait...is parsec a unit of time or distance? I can never remember, dude. 
(via redditor Criticalg)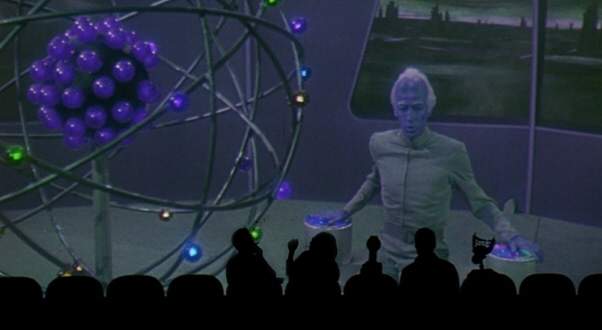 Mystery Science Theater 3000: The Next Episode 
(via redditor BlindRob)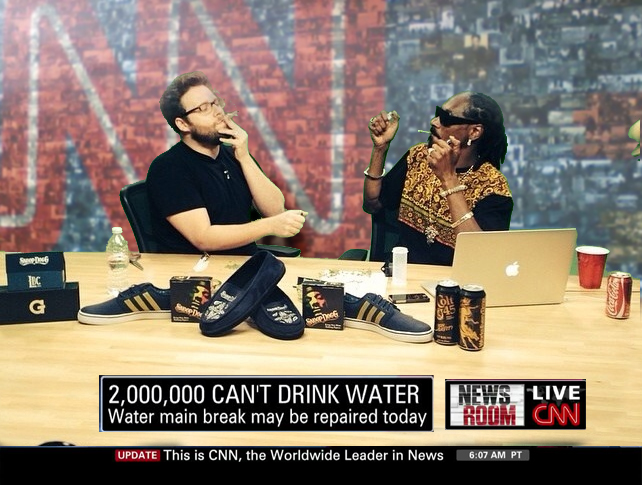 "Hey man, do you see Wolf Blitzer in a hologram, too? Or is that just me?" 
(via redditor skradiohead)
And finally, just to remind you how (sorta) far stoner stereotypes have (kinda) come: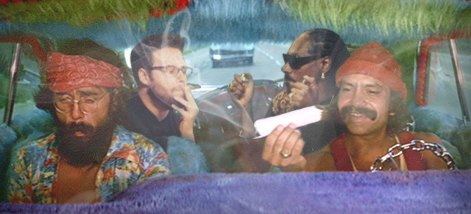 Seth and Snoop may be huge stoners, but they're not "stoners who are so stoned, they've become synonymous with the concept of stoners" stoners. (via redditor KillaKeel)
In conclusion, thank you. Thank you, Seth and Snoop, for sharing this green gift with the world, and thank you, Internet, for instantly gratifying our wishes as always. I look forward to watching this episode whenever Snoop sobers up enough to upload it.
(by Johnny McNulty)