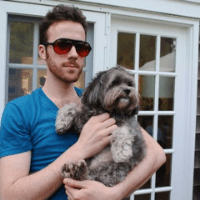 Filed by Miles Klee

|

Nov 20, 2016 @ 4:52pm
Everyone is still baffled by Kanye West's erratic behavior of late, which shortly into last night's Sacramento concert for the Life of Pablo tour culminated in a rant against Jay Z, Beyoncé, and Hillary Clinton before he stormed off the stage. But perhaps nobody is as flummoxed as Snoop Dogg himself, who posted a series of reaction videos on Instagram as he watched the meltdown at his computer.
"This nigga crazy," Snoop says of the incoherent outburst, adding, "He picked the wrong night to vent like that, them Sacramento niggas ain't feeling that shit," and "you should have had a bunch of weird mothafuckas like you in there when you was talking that weird ass-shit." Elsewhere, he tried to account for Kanye's eruption on a chemical level. ""I smoke weed, weed don't make you do that," he said. "What the fuck is he on?" What the fuck, indeed.
A post shared by snoopdogg (@snoopdogg) on
A post shared by snoopdogg (@snoopdogg) on