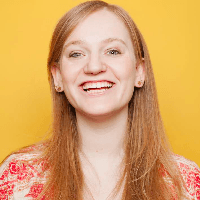 Filed by Orli Matlow

|

Feb 06, 2017 @ 11:31am
Sophie Turner took a brief hiatus from Twitter (hopefully to work on Game of Thrones—George R.R. Martin could use a little lesson on priorities from her). But she's back, and coming out swinging.
Sorry I haven't been tweeting much guys. Here's a roundup 1. No to that orange guy 2. Yes to women's march. 3. Alternative facts is lol

— Sophie Turner (@SophieT) February 4, 2017
When a rando replied, Turner put him in his place.
@SophieT

1. He was elected. 2. You already have equal rights. 3. Fact: liberals are violent.

— Old School (@OldSchoolMac87) February 4, 2017
@OldSchoolMac87 fully aware of his election but thanks for the gentle reminder. Wait, which kind of fact would that be? Alternative, right?

— Sophie Turner (@SophieT) February 4, 2017
Turner also tweeted a great burn back in January when a classic meme was floating around that implored the people to try and find a better duo than the president and the First Lady, and for many, it wasn't hard.
https://twitter.com/81/status/824428993365626882
Sansa's retort was some Lannister-level savagery.
People couldn't handle the shocking burn.
https://twitter.com/81/status/825396006430789632
There are many Game of Thrones GIFs appropriate for this occassion.
She is the true Queen. And not just of the North.