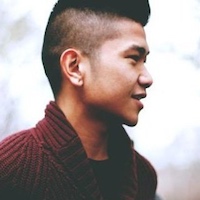 Filed by Keith Estiler

|

Feb 29, 2016 @ 4:05pm
While on the Oscars red carpet, actress Sophie Turner dropped a pretty big spoiler for this season's Game of Thrones. Turner, who plays Sansa Stark in the acclaimed HBO series, revealed that her character will not meet her doom on season 6, but a couple of unnamed characters will.
Things are already looking great for Sansa, who, thank the old gods, escaped from her sinister husband Ramsay in season 5. But when Turner spoke with E! correspondent Giuliana Rancic, she gave fans even more good news. Turner said that she was reading through the scripts for season 6, and "flicking through, I'm like death, death, death — OK I'm good for this season." The directors of the show were probably shaking their heads after Turner's reveal, but hey! Sansa Stark doesn't die.