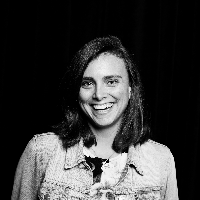 Filed by Catherine LeClair

|

Jan 18, 2017 @ 9:18pm
In a world filled with fake news and in a country where Donald Trump will be the President by this weekend, the very last thing we need is Steve Carell getting our hopes up for no good reason. Because we are clinging to any good news we can get right now, damn it, even if that good news is word of an unlikely reboot of one of the most iconic workplace comedies to appear on TV in the last 20 years.
Breaking News: "The Office" returning to NBC.

— Steve Carell (@SteveCarell) January 18, 2017
Carell is straight up toying with our fragile little hearts for his own entertainment. Is it so wrong for us to want to believe? Must we be punished for having hope?
Carell tweeted that The Office was returning on Wednesday afternoon at 1pm. What could have possibly inspired such a cruel trick? Maybe he hadn't had lunch yet and he was hangry. Or maybe he had eaten lunch, but it was an unsatisfying salad he made at home and brought to work in a Tupperware, and he was feeling unprecedented amounts of self loathing. Or maybe it's that we live in a society where lies run rampant, nobody is to be trusted, and the most powerful act out of shameless self-preservation at the expense of the disenfranchised, and Carell just got a taste of the sweet, sweet nectar of anarchy. Regardless, this is how he let us know it was all just a goof:
Wait, sorry. I meant "Will and Grace" (Typo)

— Steve Carell (@SteveCarell) January 18, 2017
Wow. Was it worth it, Steve?