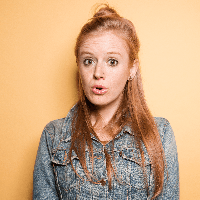 Filed by may wilkerson

|

Nov 02, 2016 @ 6:40pm
In startling news, Beyoncé may be a human being just like the rest of us! JK, she is obviously a transcendent immortal being. BUT she sometimes stress eats junk food before high-pressure, globally-televised events, like the Superbowl. Just like us!
This new information comes to us by way of Beyoncé's pal, singer Bruno Mars. In a new Rolling Stone profile, Mars revealed that both he and Beyoncé were nervous wrecks prior to their very memorable performance at the Super Bowl 50 halftime show​ last February. And Beyoncé coped with her stress in the most relatable way: eating.
"Me and Beyoncé were both working on our diets, stressing out," Mars told Rolling Stone. "Then the day before, we're watching playback backstage, and she's eating a bag of Cheetos. I'm like, 'That's what you're doing?' ... She's like, 'There's nothing more we can do these last two days. It's gonna be what it's gonna be. So I'm gonna enjoy this bag of Cheetos.'"
HELL YEAH.
If there's one thing cooler than being Beyoncé, it's being Beyoncé while chowing down on a bag of Cheetos. So next time you're stressed out before a stressful event or deadline, just ask yourself: What Would Beyoncé Do? Then reach for those Cheetos and ooh-a-la! You are Beyoncé.