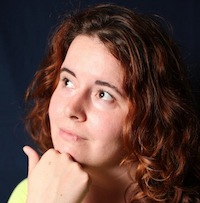 Filed by Aimee Lutkin

|

Feb 05, 2016 @ 10:05am
The SAG Awards were on Saturday, and the stars showed up in their finest, amongst them actress Susan Sarandon, one of the very finest. She came in rocking some daring décolletage. Sarandon looked fantastic, but it unsettled some people. British TV personality Piers Morgan, specifically. He tweeted an admonishment to her on Wednesday (timely!), and it's very annoying:
In the face of criticism, Morgan doubled-down on his perspective. Sarandon was presenting for the In Memoriam tribute, so Morgan compared it to going to a funeral, even though she was actually just reading a few words off a teleprompter. He also called her "tacky." Oh snap.