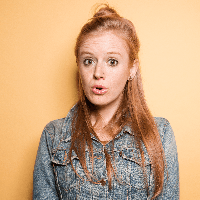 Filed by may wilkerson

|

Aug 23, 2016 @ 9:22am
It's been approximately 41 days since we last saw a new pic of shirtless Idris Elba on the internet. But who's counting? It was a long, dry month-and-a-half. Until yesterday, when the actor came through, posting this sweaty, shirtless pic on Instagram in which he's only wearing his underwear. You're welcome!
Though it's really Elba we should all thank. The 43-year-old British-born actor has been training for his first boxing match tomorrow, and he seems ready. "Cutting weight, two days before first fight, mind in the right place. Fear NO guy," he wrote in the caption to this photo, which we only barely noticed because we were so distracted by everything in the photo.