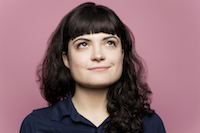 Filed by Jaime Lutz

|

Jul 19, 2016 @ 11:35am
Apparently, Taylor Swift can't successfully sue Kim Kardashian for releasing footage of her approving the Kanye West lyrics about her on his song "Famous," TMZ is reporting. The reason? Swift knew she was speaking to a room full of people, meaning she had no reasonable expectation of privacy—making the recording totally legal, according to California state law.
Apparently, in California, it's illegal to record a conversation without the other person's consent—except if it's a conversation that "may be overheard." On the call, West puts Taylor on speaker phone, and West's crew, along with producer Rick Rubin, pipe in at several moments.