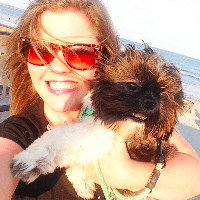 Filed by Missy Baker

|

Jan 07, 2016 @ 2:25pm
Pop princess Taylor Swift has a popular music career and millions of dollars, but she also seems to have non-biological twins coming out the ying-yang. She already has one doppelganger in Australia, and now another lookalike has appeared...in the past! Imgur user Christmaspencil posted this vintage photo last week of her grandmother, who's a dead ringer for T-Swift.
But Nanna Swift isn't the only celeb look alike in the family. You may notice Grandpa looks vaguely familiar as well. Christmaspencil's caption says it all, "When your Grandma looks like Taylor Swift and your Grandpa looks like Hugh Hefner's brother."