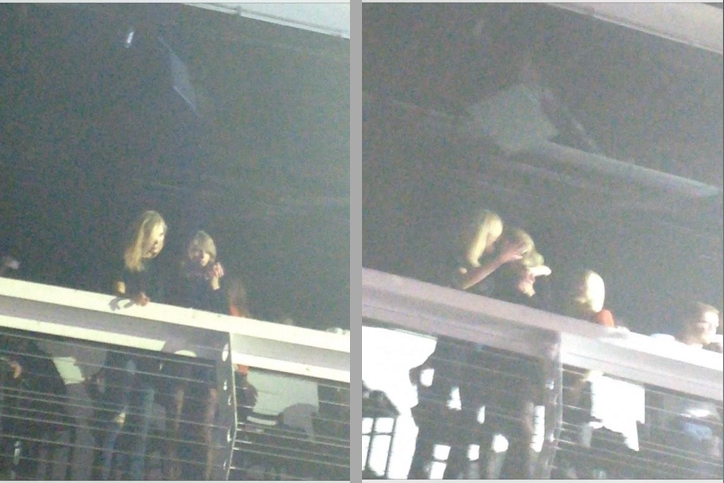 Screw the Higgs Boson. This is the most important discovery of the decade. Maybe. Sorta.
Taylor Swift is like quantum physics in that she is, at any moment, simultaneously making out with and writing a vicious breakup song about every other famous person in the universe. Who is the latest guy to get dragged into her probabilistic nightmare of doomed romance? Noted non-dude and Victoria's Secret supermodel Karlie Kloss. Swift has been at the center of bisexuality speculation with Kloss before, which I find exciting less for the vicarious eye-candy and more to hear what it will sound like when a woman is destroyed by one of Tay-Tay's chart-topping revenge anthems for a change.
exclusive taylor and karlie making out #confirmed pic.twitter.com/cmumxBa4fQ
— kathy (@kathyparkk) December 5, 2014
Last year, a rumor about these two was debunked—a tale that they had moved in together—but their BFF status is definite (and by "definite" I mean "until she gets Selena Gomez'd"). Check out this photo Swift posted to Instagram of the two while Swift was hosting the Victoria's Secret Fashion Show.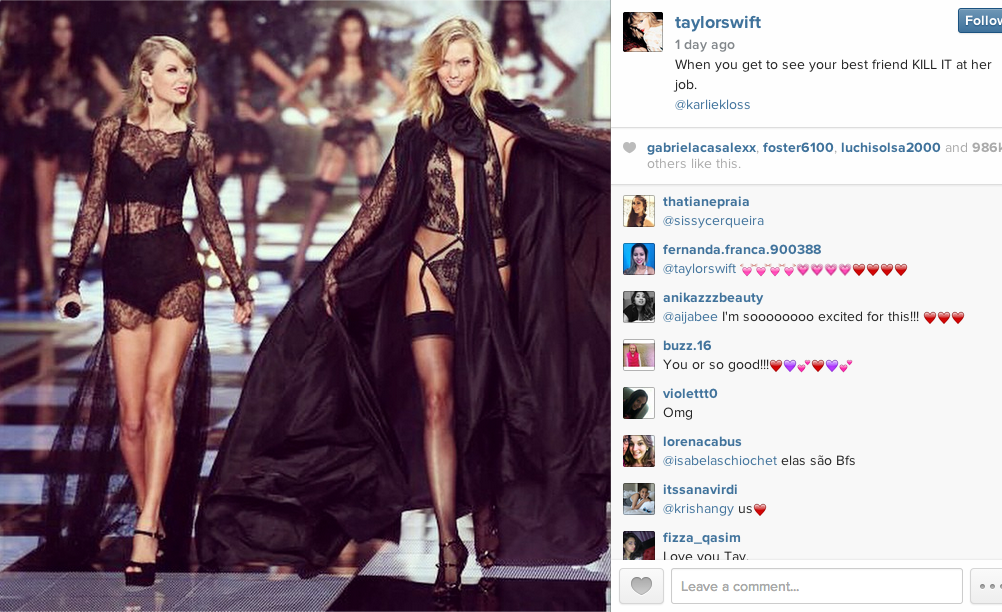 Yes, who doesn't love to watch our friends go to work? (via)

Indeed, Swifty was becoming besties with all the leggy angels, just a year after they talked smack about her last time (possibly to have Swift ban the models who were mean to her).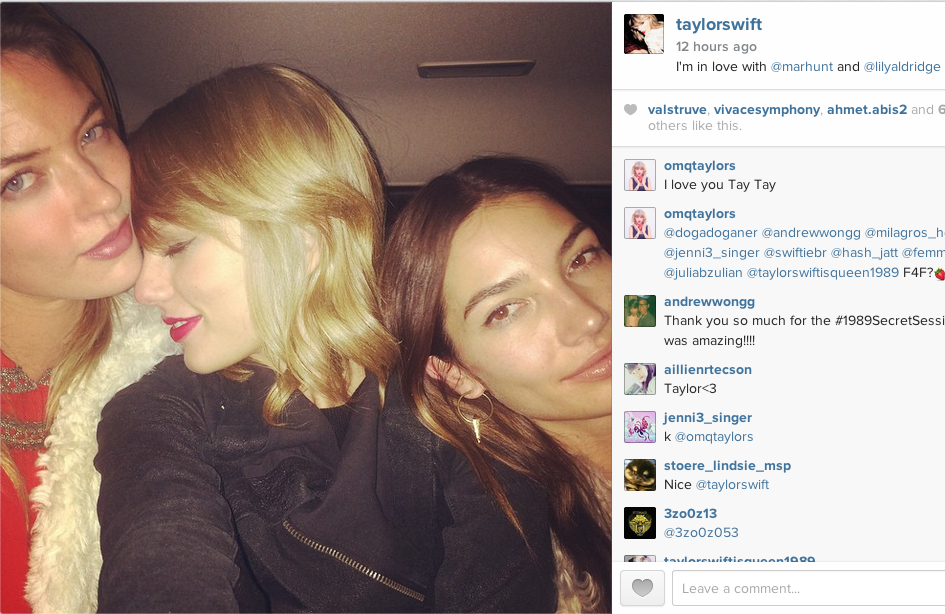 You are all rail-thin. Unless there's 3 other people back there, you have more room. (via)
Now, some might say that this picture of Swift "kissing" Kloss is a red herring because it was taken at a The 1975s concert that Swift was attending so that she could pursue the band's lead singer, Matt Healy, with whom she has definitely been romantically linked (here they are together saying hi to a fan).
In fact, one MTV commenter even claims that it was Matt Healy's sexy gaze that pushed Swift into Kloss's golden blonde hair for refuge.


Or maybe they went nuts because she made out with a supermodel. Who can say?
That's the beauty of Taylor Swift romance physics, though. Just because she was engaging in some hot-and-heavy eye-boning from the balcony doesn't mean she was not also making out with a Victoria's Secret model. In fact, maybe the reason the photo is blurry is that the universe could not be forced to make up its mind which rumor it liked better.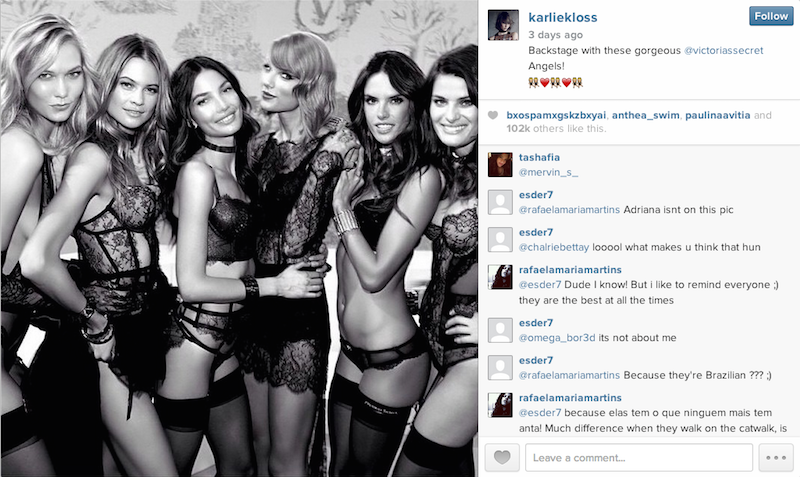 According to my math, Taylor Swift has already dumped 3 of these women. (via)
So, let's just use the fact that merely observing something in quantum physics can affect the result of the experiment. Let's start a rumor ourselves that Taylor is involved with both of them in a very sexy open relationship, and we'll see just how much Swiftian romance the fabric of spacetime can handle before it collapses into a moody triple-platinum black hole of breakup angst. We can be like Heisenberg, if he was known for gossip instead of uncertainty principles and meth.
(by Johnny McNulty)