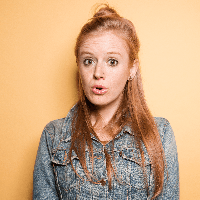 Filed by may wilkerson

|

May 17, 2017 @ 11:20am
Taylor Swift has been "lying low" for the past year or so in regards to social media and public appearances. But apparently she hasn't spent the past year alone crying into a cupcake (although tbh that sounds fun). Because according to a report in The Sun, the 27-year-old pop star has been dating British actor Joe Alwyn "for months."
"Taylor and Joe are the real deal, this is a very serious relationship," a mysterious "source" told The Sun. "But after what happened with Tom Hiddleston, they were determined to keep it quiet." (RIP Hiddleswift, gone too soon!)
So we can't confirm Swift is dating Alwyn. But after taking a look at this 26-year-old "rising star in Hollywood," well, we believe it.
He looks a little familiar, no?
Speaking of Taylor's ex, Tom Hiddleston. You may remember him as the guy she dated last summer (he's also an actor or something), not too long after breaking up with singer Calvin Harris.
Not saying Taylor Swift has a "type." But she doesn't NOT have a type.
According to the "source" who spoke to The Sun, Swift has been renting a house in London while she has been seeing Alwyn, who lives in the UK. And they've gone to extreme lengths to keep their relationship on the DL.
"Taylor has flown in via private jets and her security has made it a military-like mission to prevent her from being seen," said the source.
So what do we know about Tay's new (rumored) boyfriend other than the fact he looks like a composite of her last two BF's? Not much, although according to this article he is relatively new to acting, and lives with his mom (awwww).
But chances are we'll find out a lot more about him once Taylor Swift's next album comes out.