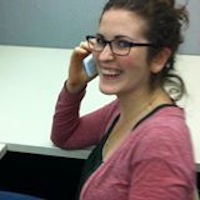 Filed by Shira Danan

|

Mar 30, 2015 @ 12:48pm
Apparently, Taylor Swift makes a really dopey face when she wins awards.

Darling, I'm making faces like a nightmare. (Getty)

Last night, Taylor Swift won the iHeartRadio Award for Best Lyrics for her song "Blank Space." She was seated next to Justin Timberlake, probably because they have a running gag where he makes fun of her "Holy crap I just won!" face.
When her win was announced, Justin jumped up and freaked out, making stupid faces and pretending he was going up to accept the award.
The win also gave Taylor a chance to clarify that she was not saying "all the lonely Starbucks lovers" but rather "a long list of ex-lovers." We lonely Starbucks lovers will have to find a different artist to give voice to our pain.