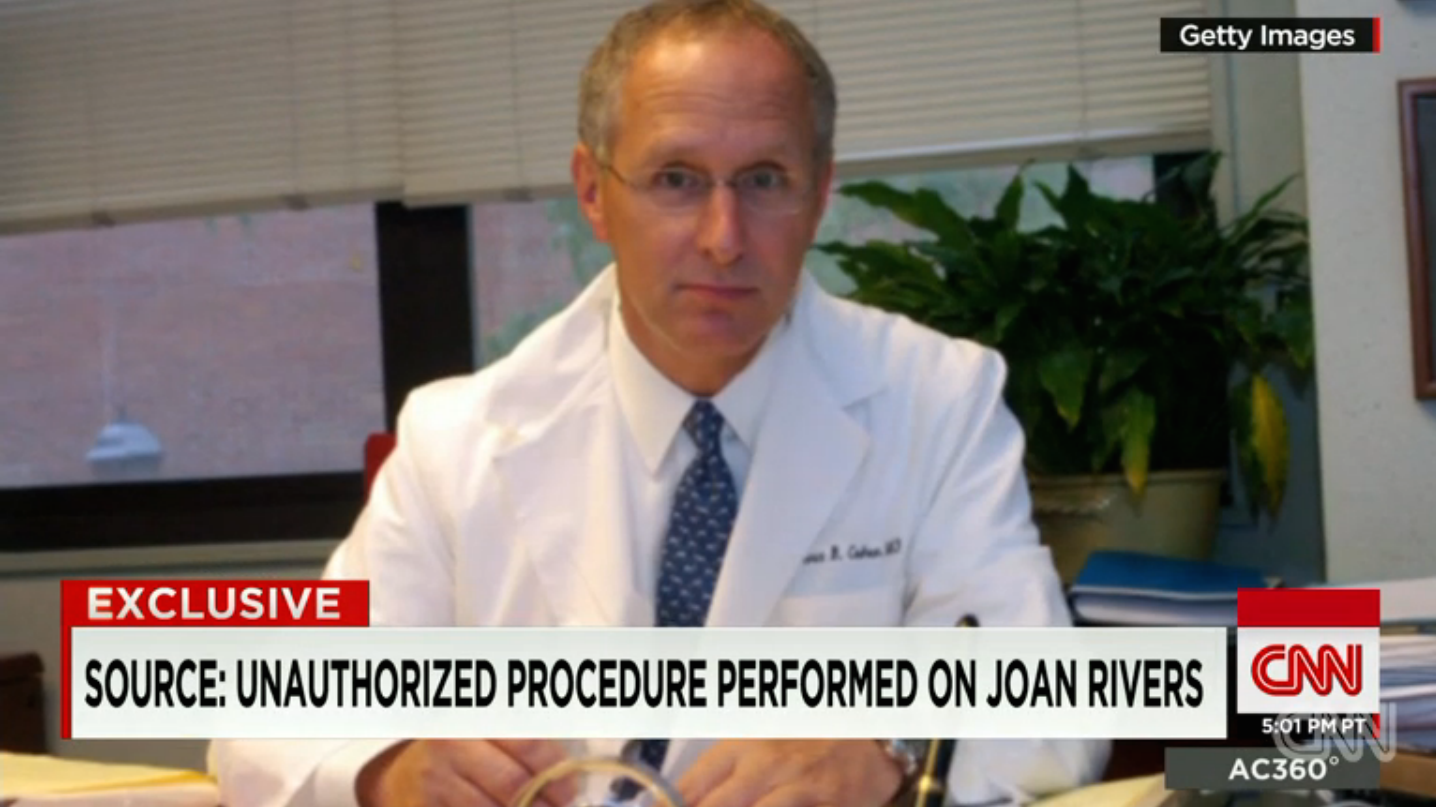 For the record, this is not the guy. This is Dr. Cohen, who has been put on leave after letting
"the guy" operate on Rivers without a.) her consent or b.) approval to work at that clinic.
Taking what may be the most inappropriate selfie in history is quite an achievement, but the unnamed ear, nose and throat doctor who was operating on Joan Rivers' vocal chords when she went into cardiac arrest may have clinched it. The list of morons you have to defeat to earn this title is impressive: there's the girl who took a selfie at Auschwitz and responded to the controversy with "I'm famous, y'all," and there's even another doctor who was arrested for taking nude selfies next to unconscious patients—but, y'know, those people didn't also die. That doctor also didn't do the absolute worst thing that the ear, nose and throat doctor did to Rivers—perform a procedure that was not authorized, namely a biopsy in Rivers' throat. Oh yeah, he also didn't have the necessary accreditation to operate at Yorkville Endoscopy, the clinic where Rivers went for her procedure.