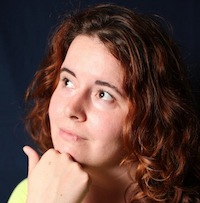 Filed by Aimee Lutkin

|

Dec 28, 2015 @ 9:47am
The Rock is settling into new fatherhood, after his baby Jasmine was born just a few days before Christmas. He's always been good with kids and at making dorky jokes, so it makes sense that he'd fall into the dad roll easily. And this Instagram post confirms that yes, The Rock will use his child as a dummy for ventriloquism and yes, he will sing very sweetly beside a Christmas tree in a way that makes you melt. Then cringe with empathetic embarrassment as you think of all the times his daughter will have to deal with his corniness. It's perfect.