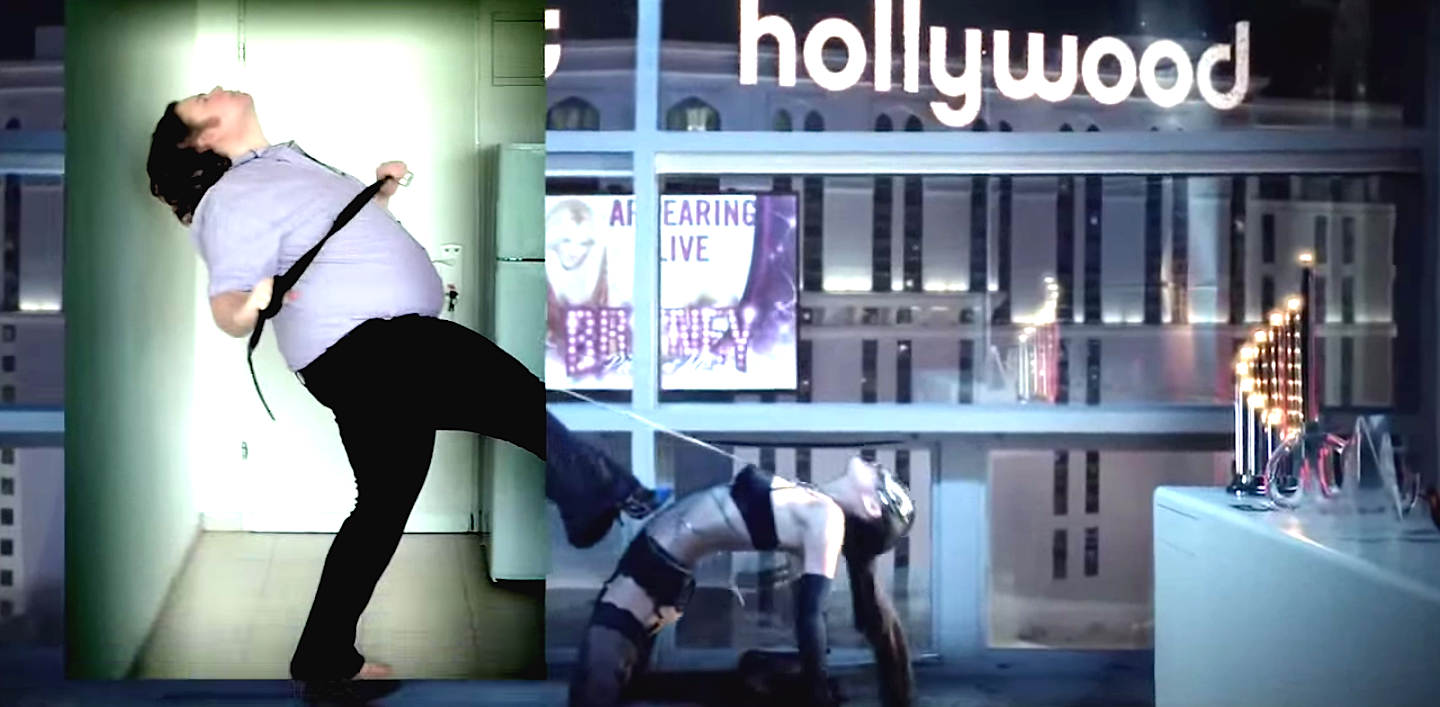 This must have taken a lot of work, bitch.
Gal Volinez really likes Britney Spears. The only other video on his YouTube channel is a six-minute clip of Britney Spears looking sad, mirrored so she's staring at another sad Britney.
That's amateur stuff compared to this ultimate tribute to the ultimate icon of the late 90s/early 2000s. Entitled "Hi Britney," the video is actually from one of Britney's latest hits, "Work Bitch". Not only does he meticulously recreate her sexy dance moves, he somehow makes one of the most graphically clunky pieces of special effects almost unnoticeable by connecting his arms and legs to Spears's during the video.
This still doesn't explain why those women in the desert are being menaced by a Lamborghini. Check out the original video here:
(by Johnny McNulty)