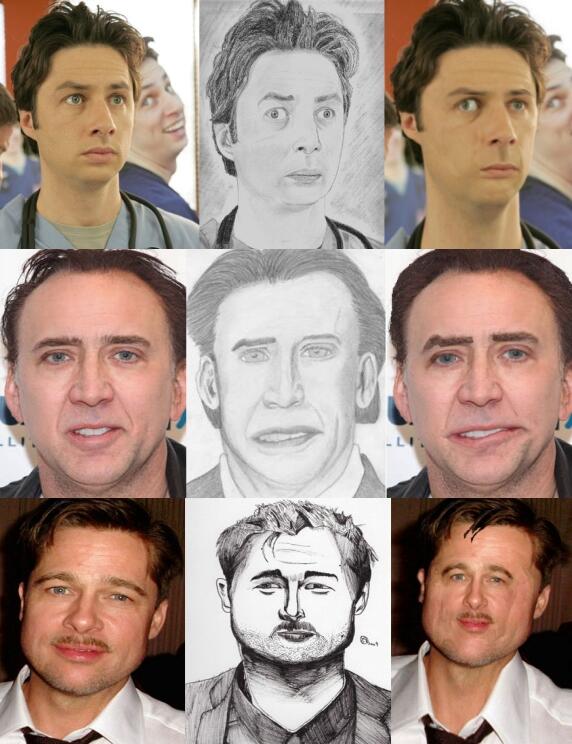 These drawings should be hanging on the walls of a terrible Hollywood steakhouse.
(via @JamieDMJ)
Fans have created god-awful, untalented-child-like portraits of their celebrity icons for as long as we've had celebrities, but thanks to the Internet, we can find treasure troves of them all over the Internet. As hilarious as it is to see how different these renditions are from their subjects, but until now we had not wondered how horrifying it would be if the drawings were accurate.
Thanks to Twitter funny-person JamieDMJ, we now know. Apparently, fans live in a parallel universe with much more meritocratic society where talented actors succeed despite their horrible disfigurements.