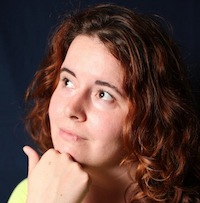 Filed by Aimee Lutkin

|

Oct 06, 2015 @ 3:45pm
Hold up, hold up. So, we know that Tom Cruise and Nicole Kidman's daughter Isabella Cruise was married last month in secret, and it was originally rumored that the ceremony was in fact so secret that her dad didn't even know. Crazy, but now it turns out that, actually, it was Nicole Kidman that didn't know. Not only did Tom know whole time, he was there! He was basically the wedding planner. Because, you see, it was a Scientology wedding. Nicole does not mess with those Scientologists anymore, and they don't mess with her, either. Shun, in fact, might be the right word.