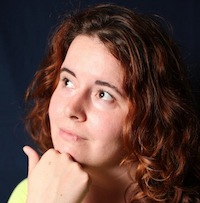 Filed by Aimee Lutkin

|

Jul 09, 2015 @ 3:13pm
At first I was really surprised and disappointed, then I realized I was confusing him with Burt Reynolds.
Tom Selleck California Drought Water Stealing Photos Radar … : http://t.co/I6NghrOznh ,, pic.twitter.com/AUeUiPMWaQ

— Kaylee Smith (@Smith1Kaylee) July 9, 2015
Calleguas Municipal Water District in California hired an actual private investigator to prove that "Magnum, P.I." star Tom Selleck has been syphoning off water from districts outside of Hidden Valley Municipality, where his 60-acre ranch is located. If you somehow don't know, California is currently facing a very serious drought. Communities throughout the state are being told to cut water usage by 25% and the water shortage is having serious effects on the agricultural industry.
This isn't just a matter of filling a few buckets from his neighbors hose, although I'd love to watch Tom Selleck run down the street with a couple of sloppy buckets. According to the L.A. Times, he's been driving trucks up to fire hydrants and filling them for the last two years. Calleguas has spent almost 22,000 dollars recording the incidents and paying legal fees for all the cease and desist orders they've had to send out. The resources manager, Eric Bergh, said: