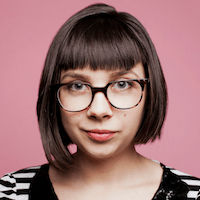 Filed by April Lavalle

|

Jul 29, 2016 @ 10:23am
Troian Bellisario, who plays Spencer on Pretty Little Liars, attended a panel hosted by Cosmopolitan at the DNC on Wednesday. At one point, the conversation somehow shifted from politics and women's rights to Kim Kardashian and Taylor Swift. When asked if she sided with Kimye or T-Swift, Troian couldn't bring herself to decide between the true "lesser of two evils."
Oh god, I have such an aversion to the Kardashians because I literally don't understand people's obsession with them and I don't want to accept them as our closest thing to a royal family, so I guess I would be Team Taylor Swift? However, I'm so appalled by what I consider to be her false feminism. It seems like she's this person who's like, "Sisterhood!" and then she does nothing but tear down the women that were once her friends.